Blog Single
We combine practice of managing and analyzing marketing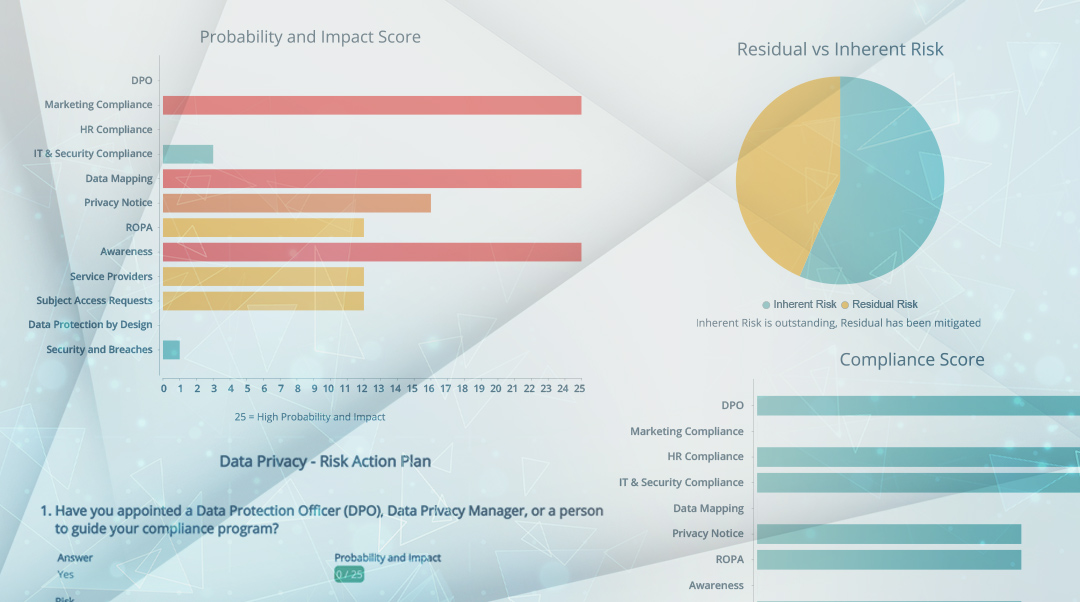 20December
Take our Data Privacy and Protection Self Assessment
Tai Chesselet
May 27 2023
How prepared are you?
We have just released our Data Privacy Self Assessment tool for organizations. This service is free on our website and enables you to get a clear report of the risks you are exposed to, the probability and impact of those risks, as well as the actions you need to take in order to mitigate that risk.
The assessment consists of 12 high level questions, covering the broad areas of the requirements for a comprehensive data privacy management program.
The report will cover the areas of:
Data Protection Officer / Information Officer / Person responsible for data privacy management.
Marketing compliance with data privacy .
Human Resources compliance with data privacy.
IT and Security compliance with data privacy.
Data Mapping and Privacy Notices.
Records of Processing Activities (ROPA).
Staff awareness and training.
Subject Access Requests.
Data protection by design.
Security and breaches.
A key deliverable of the assessment is an action plan outlining what is required to be done for each of the categories and the risks and impact that could arise from not having a program in place.
Once you have submitted the assessment you will immediately be emailed a full assessment report that you can use to plan your data privacy program.
The PrivIQ SAAS data privacy management service enables you to manage all aspects of your data privacy programme, across various regulations including GDPR, UK GDPR, South Africa's POPIA, Brazil LGPD, Thailand PDPA, Turkey KVKK, the CCPA/CPRA as well as a generic version geared to the USA and other countries that do not yet have federal regulations.