USA Privacy Management and Compliance from PrivIQ is now offered with our partner in the USA, Cultiva Partners LLC
PrivIQ - DataProtection DynamiX™ (DPDx)
USA Data Privacy Management and Compliance.
"PrivIQ is an elegant, extensible and robust solution that is well-suited to support organizations in the complex and ever evolving US data privacy landscape."
Nalini Kaplan
Cultiva Partners
Building Trust for our clients,
between them and their stakeholders, by providing clear, concise
data privacy compliance management software under a SAAS model.

You can't manage collaborative compliance using spreadsheets.
PrivIQ's suite of automated tools tracks how you implement, document and manage your data and privacy risks to optimise your compliance.
We cover 34 countries worldwide, 40% of the global economy with a direct version for their regulation, for the rest of the world we have a generic data privacy management version.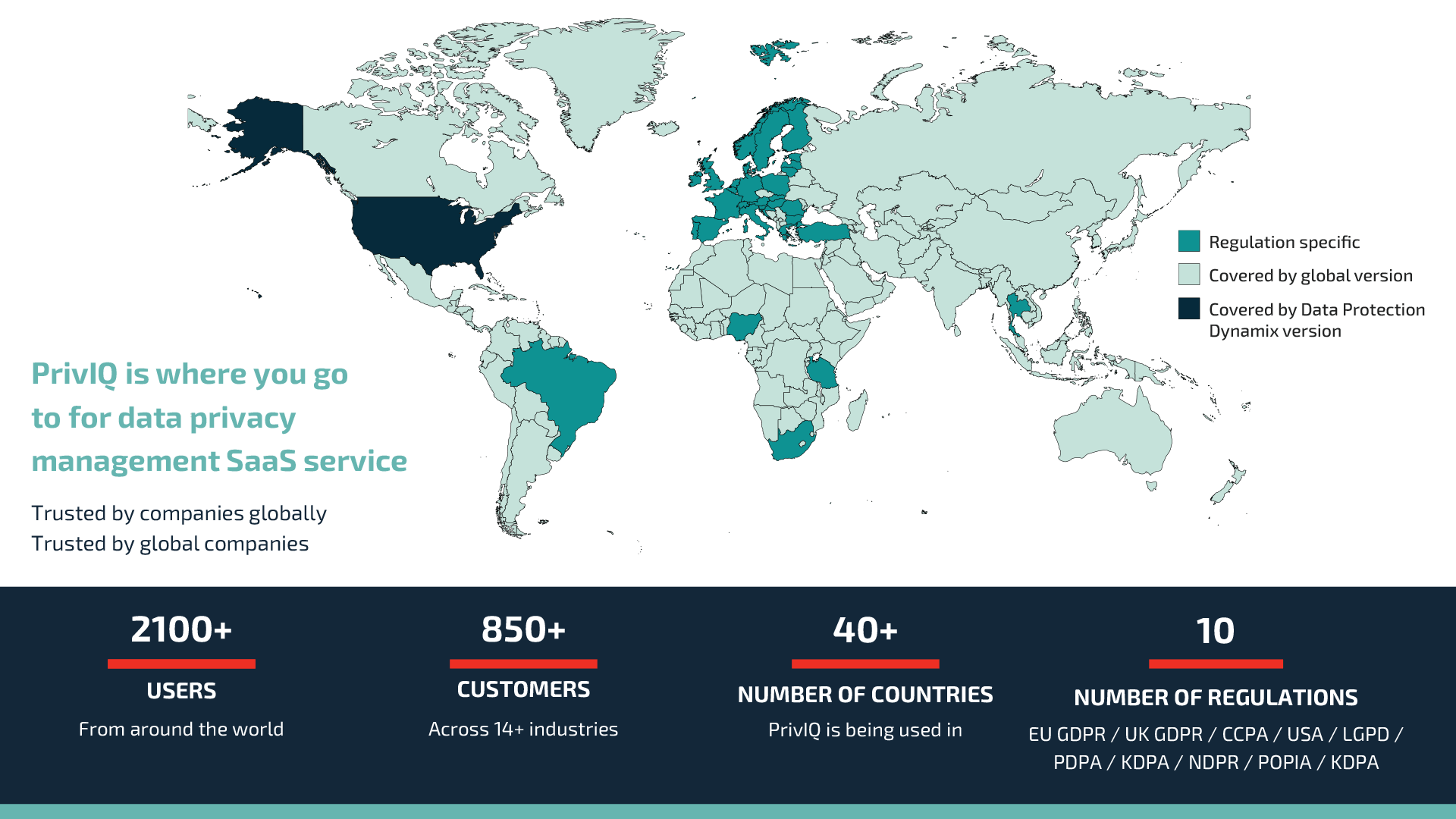 By 2023, 65% of the world's population will have its personal information covered under modern privacy regulations, up from 10% in 2020.
The State of Privacy and Personal Data Protection, 2020-2022 by Gartner
Note: Our non-regulation specific version DPDx (Data Protection DynamiX) can be used in all countries to manage your data privacy programme.
Complete Data Privacy and Risk Management ​
Tailored to each client
​
Our compliance service provides a fully customisable data protection compliance programme. You can add other areas of compliance for example AML (Anti money laundering) that you may require, we can provide a number of other compliance areas including PCI DSS, IS27001 – these all run within our service.
Cost-effective ​
​
An affordable solution containing all the modules you require with no hidden costs. Add the users you need to manage your compliance across your organisation whether your are one company or a group of companies. Save time by storing all documentation in one location.​
Work remotely and collaboratively ​
​
With our cloud-based solution, your teams can work together collaboratively across geographic locations.​
Easy to use​
​
Our service is in plain language and removes the complexity from data protection so that compliance isn't as difficult and demanding as it seems.​
Multiple regulations​
PrivIQ maps to multiple regulations in their entirety, so that wherever you operate you can be sure you're compliant.​
Reduce risk and potential penalties​
​
Manage the full lifecycle of data subject access requests (DSAR's) from a single location. Simplified logging, evaluation and reporting of data breaches. Control and update all your privacy notices from a single location.​
Online Training courses​
We offer employee data privacy and cyber security awareness training through online self-paced courses, with a certificate of completion.​
Managed workflow for ongoing reviews​
​
Easily assign tasks to stakeholders to work through your audits. Schedule periodic reviews of ongoing processes. Track status of all parts of your compliance program from a single location.​
Compliance for HR, Marketing, IT and Security
Data Mapping
Privacy notices and Governance documents
Communication to stakeholders of policies
Vendor/Processor and data sharing contracts
DPIA and TIA risk assessments
DSAR's
Breach Logging
ROPA report
Graphical Dashboard Reports
Comprehensive Reports to Excel or PDF
Trusted by more than 850 organisations worldwide​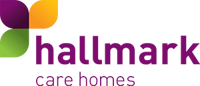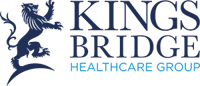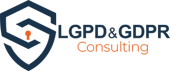 "Intuitive, step by step, and does what it says on the tin. Covers most of what I expect a GDPR accountability platform to cover, with a good roadmap in place for the rest, at an excellent price point." (Source LinkedIn)
•••
"PrivIQ showed us areas where we didn't think data was used and areas where we are questioning why we collect and process."
•••
"It's very intuitive and guides users through areas such as privacy notices and data mapping in an easy and clear manner. We think it's one of the one of the best tools and organisation can use to help in their journey toward compliance."
•••
By 2023, companies that earn and maintain digital trust with customers will see 30% more digital commerce profits than their competitors.
The State of Privacy and Personal Data Protection, 2020-2022 by Gartner
Latest News on Compliance and Data Protection