PrivIQ covers 40% of the global economy, with an applicable version for their regulation. Unregulated regions benefits from our generic data privacy management version.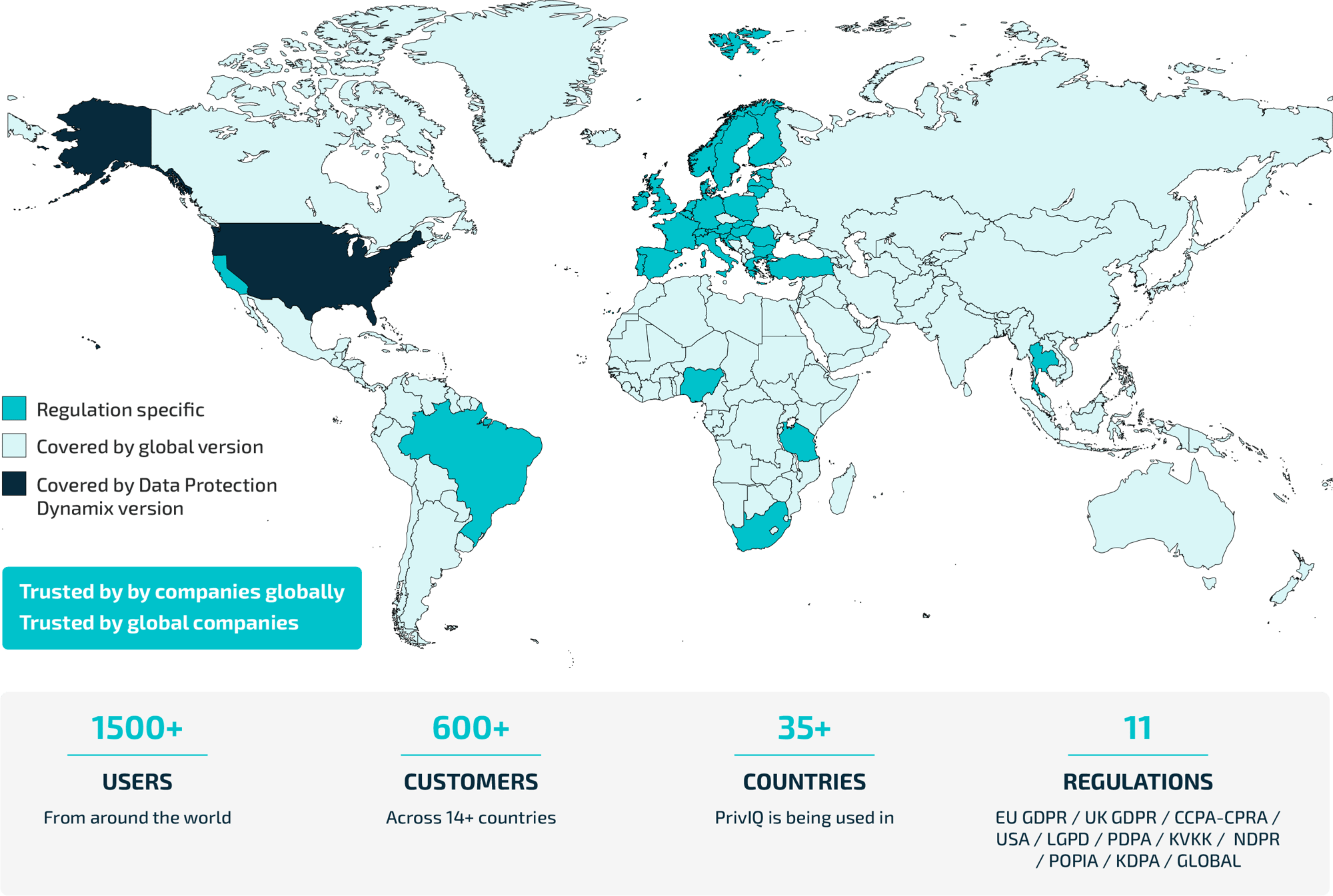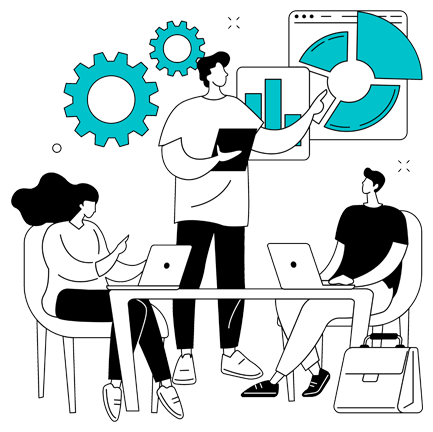 Register for our

Free

detailed Data Privacy Gap Analysis
The Gap Analysis includes:
A high level risk assessment.
A detailed Gap Analysis covering 12 areas of Data Privacy Management.
The ability to review your assessment via a Real Time Audit, correcting and comparing a number of analyses on the fly.
A detailed risk report showing probability and impact, residual and inherent risks.
We can

help you

create an ongoing data privacy program for your organization.
Take our
free

data privacy self assessment.
How ready is your organization?

Do you have a comprehensive data privacy management program?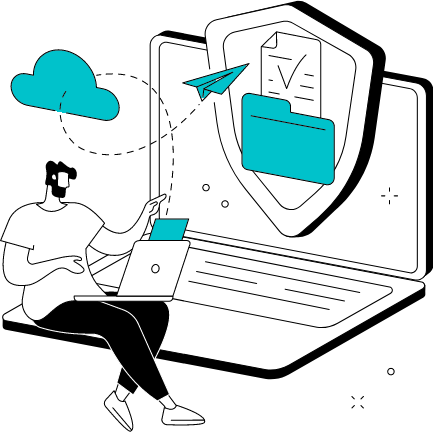 The PrivIQ Data Privacy Self-Assessment gives you a clear understanding of where your organization is lacking in data privacy, what needs to be done and the amount and type of risks you are exposed to.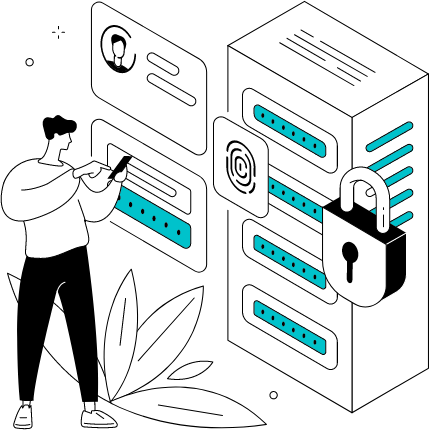 PrivIQ helps ensure your data protection measures are thorough, and managing them on an ongoing basis will require minimal effort.
Reviews
What our customers are saying
about PrivIQ

"Perfect support for a complex and high responsibility job"
Ensuring compliance with data Protection laws within organisations is challenging, complex and sometimes frightening when one considers the breadth of scope it demands. I suppose my favourite aspect of PrivIQ is how it simplifies this complexity by laying out very clearly all the items one has to go through, as a DPO, to go from compliance assessment to compliance sustenance including the facilitation of everyday responsibilities like managing DSARs or performing DPIAs.
Jose R.


"Best Privacy Solution for POPIA and GDPR"
PrivIQ is the only solution that offers a 360 degree of our privacy program. The portal is "self-managing" so it reminds our staff via email notifications to conclude tasks or inform them of new DSAR. Also the standard legal templates available satisfy most of our company requirements without consulting an attorney.
Jason S.
Co-Founder & CEO Khwezi Holdings (Pty) Ltd


"A Great Data Privacy Compliance tool"
PriviQ is super easy to use and understand. I have been interacting with the tool for about 2 weeks now and so far I am easily able to navigate around all its functionalities with relative ease and I can easily explain its value to others. I also like that you can track the progress of your compliance at any one point. The customer service is also amazing, very responsive to both new and existing customers. It is also easily adaptable in several regions, like my country Kenya.
Jesse M.
Assure Data CEO Cosmos Trading Co. Ltd.


"Seamless approach for Privacy Professional and DPOs alike in setting the scene"
A comprehensive, user-friendly and practical information privacy compliance platform which allows for a systematic approach to the implementation of associated legislation.
Francis C.


"Embeds PoPIA into the business"
PrivIQ comes with a lot of supporting materials, ranging from the predefined queries to the supporting documentation and the user guides - for breach management, for example. PrivIQ allows me to manage privacy for multiple clients simultaneously. Once it has been set up, and the initial compliance assessment has been done, the workflow ensures that PoPIA is not forgotten by the client
Anthony O.


"Best Solution For Our Business"
The program is easy to manage and everything we require is easy to obtain and report on. Intergrating POPIA into our business has simplified the process and and enabled us to keep costs down. Our Compliance Manager manages reports are hassel free.
Lance S.
Assure Data Compliance Manager Pack 'n Stack


"PrivIQ is a stable platform providing clear risk management priorities."
PrivIQ basic prebuilt templates and reports clarify where we need to focus our efforts. PrivIQ assists us in clarifying areas of focus to maintain our Data Privacy tasks and related priorities. PrivIQ also ensures responsible parties retain oversight of functions and the overall status of data privacy projects.
Christo G.


"Best Compliance App"
I like this solution because it contains the Kenya Data Privacy Act which simplifies the compliance process. It solves issues around the business impact of non compliance with the data laws
Kennedy W.


"Simple, versatile, cost effective compliance management software"
The software is extremely simple to use but also very comprehensive. The way the tasks module works allows you to customise it to support other aspects of the business. We needed a solution to manage our ongoing data privacy compliance.
Vincent L.
Director Labkru


"Simple take on, great support"
Simple, intuitive, Structured, and provides a single platform. Ongoing management privacy tool.
Paul M.

Privacy Program Compliance Assessment
We help you get started with prebuilt compliance checklists. We provide the ability to create your own custom checklists.

Integrated Data Mapping
Get started with data mapping in minutes. We provide a step-by-step workflow and visual maps.