The new privIQ user inferface enhancements
The new look and feel are softer on the eye, it's much easier to navigate, and 'Notes and Files' have been added to more sections.
Home Page
The section that immediately grabs our attention is the icon bar on the left. It remains fixed and no longer disappears to the top of the page as we scroll down. Users are likely to increase their usage of the icon bar to navigate the system.
The upper navigation bar has been optimised by using icons instead of text. The Dashboard has moved to the left side icons. The Records of Processing Activities has moved to Governance.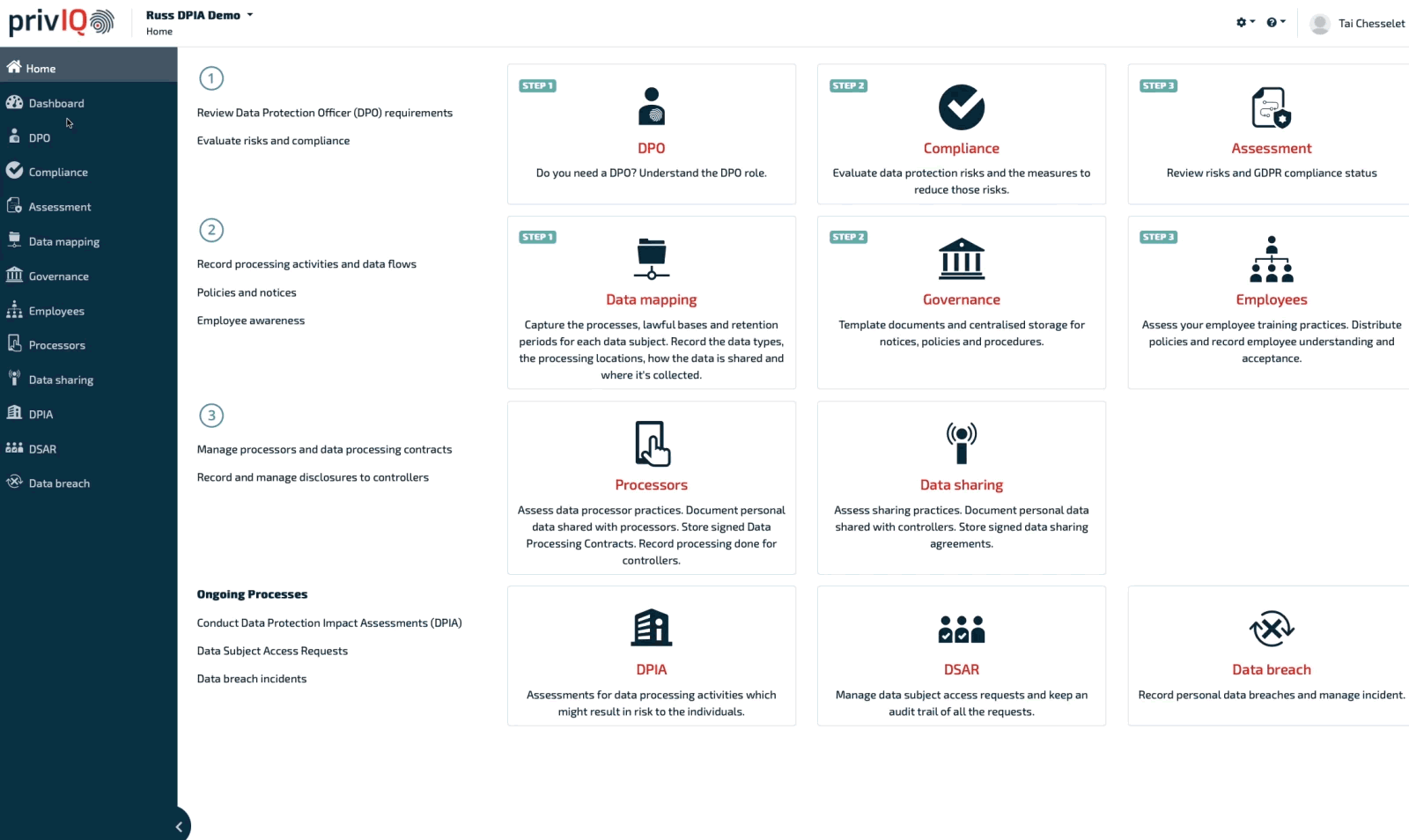 Data Mapping
The area of greatest change is in Data Mapping. Data elements are organised into columns, you may now start your data mapping either at the data subject level or at the processing purpose level, and we have introduced a filter enabling you to directly target the sections you're working on.
Once you enter Data Subject Type, Processing Purpose, and Lawful Basis, you Edit the processing section – Personal Data Type etc. You validate it to ensure that all relevant sections are complete and if 'Ok', close that box.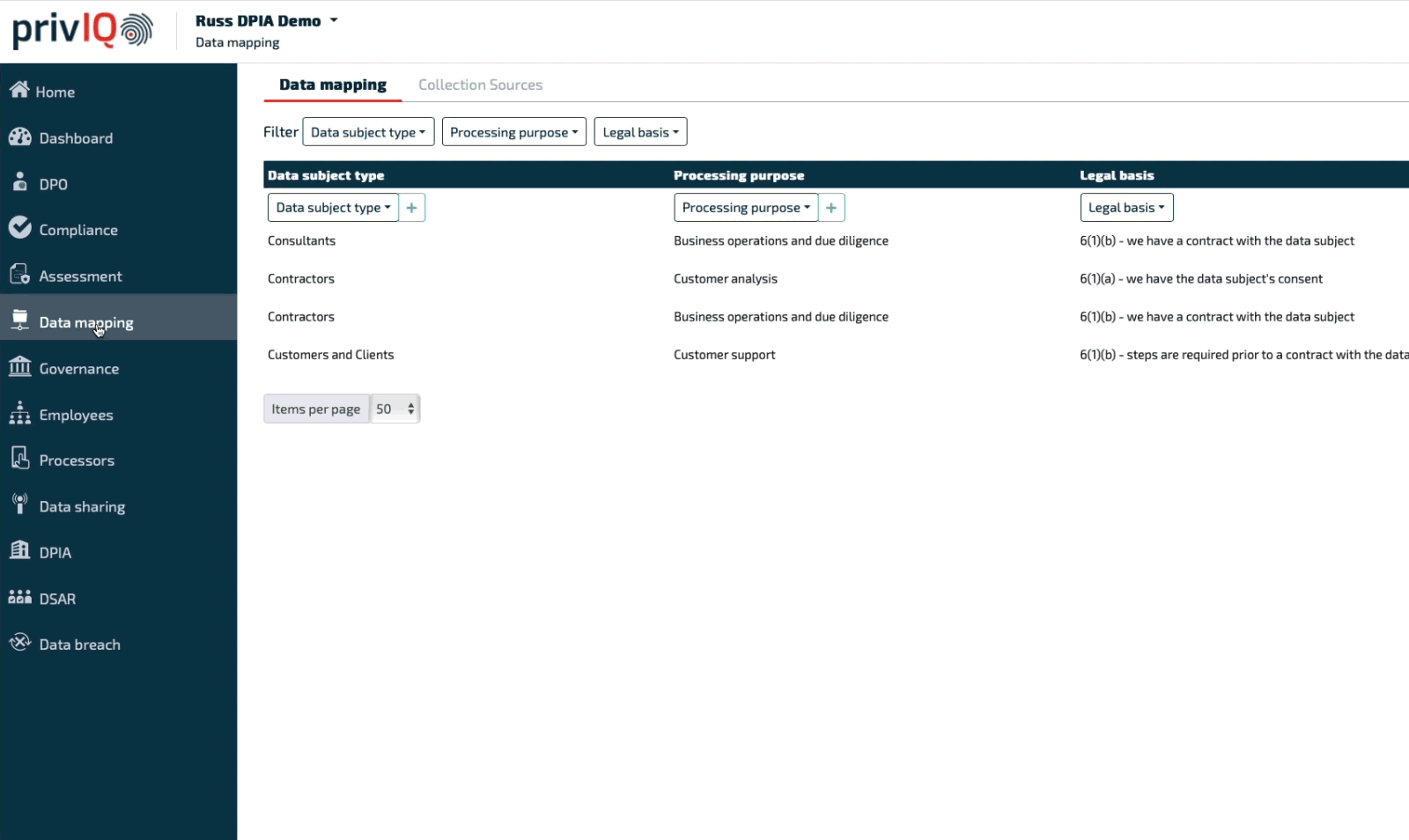 Compliance Tasks
Task assignment is more streamlined.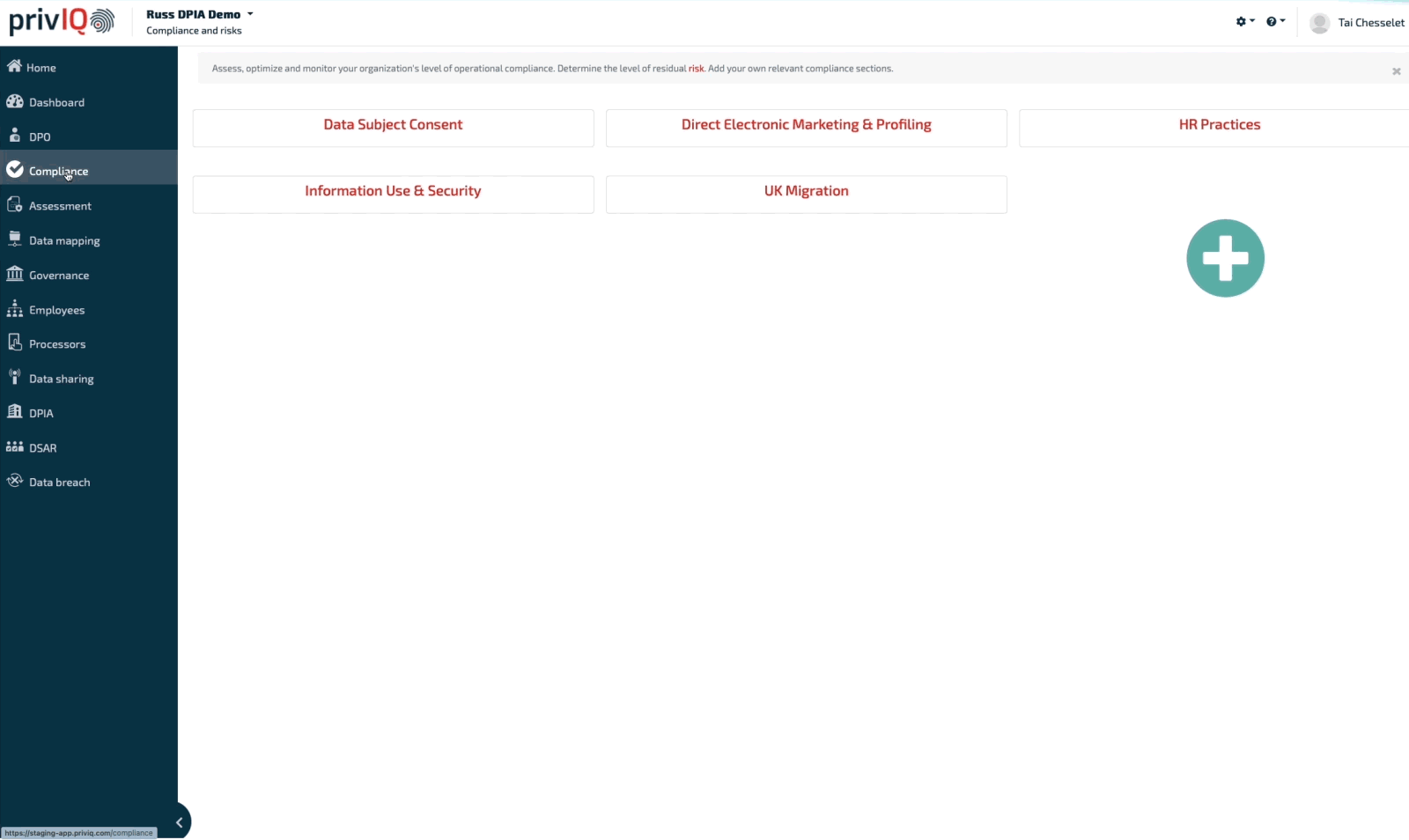 Data Subject Access Requests (DSAR)
The layout is more user-friendly having all activity and icons grouped together. Each step in the process is separately validated before being closed.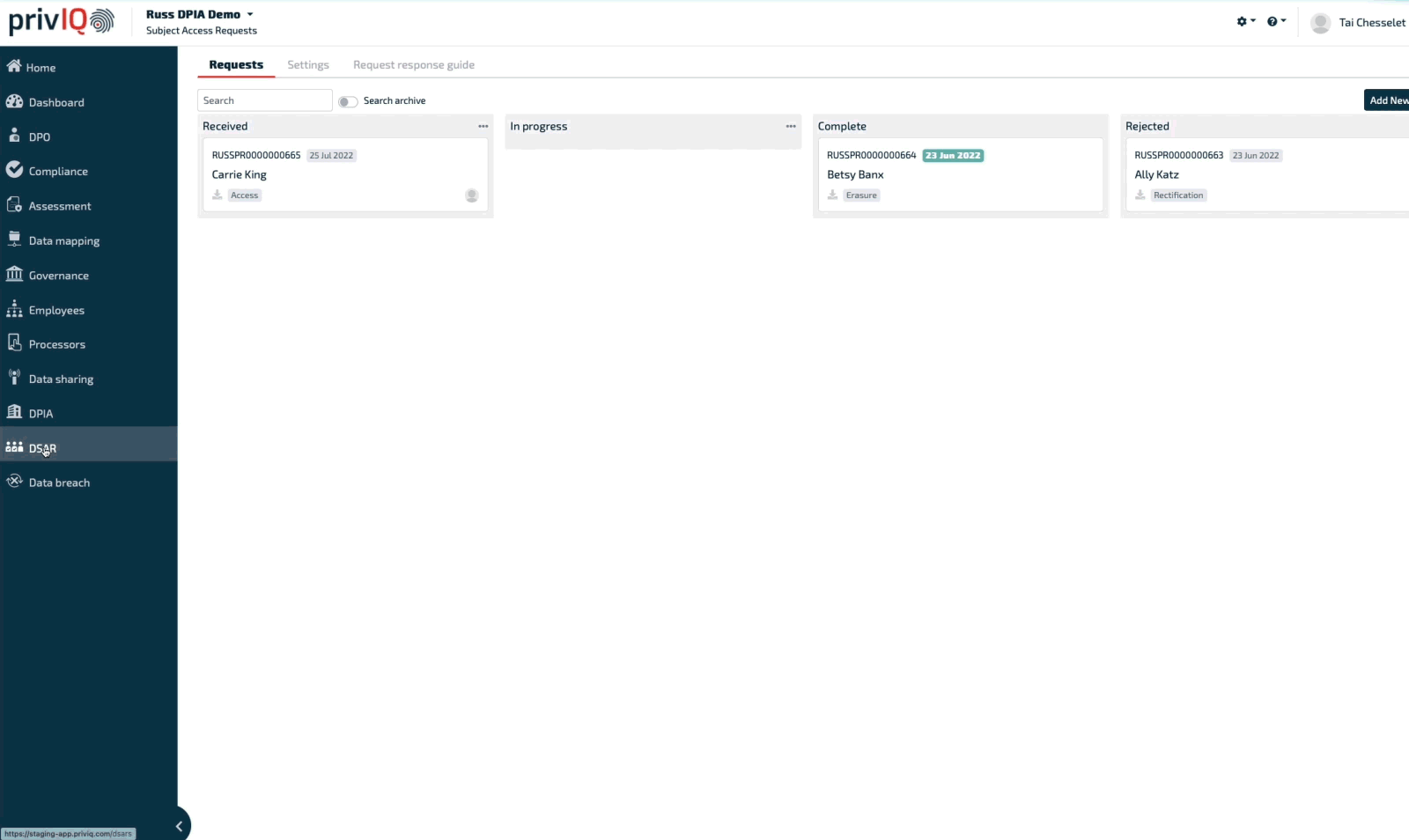 Reach out to us and tell us what you think?