With our partner in Nigeria; DAPT we bring a comprehensive NDPR compliance service.​

Together with our partner in Nigeria, DAPT, we provide a comprehensive NDPR compliance service.
Our NDPR cloud-based solution provides the ability to:

Conduct data protection assessments
Manage personal data mapping
Create and distribute governance policies and procedures
Manage data processing and sharing contracts
Process data subject access requests
Conduct data protection impact assessments
Record any data breaches and remedial actions taken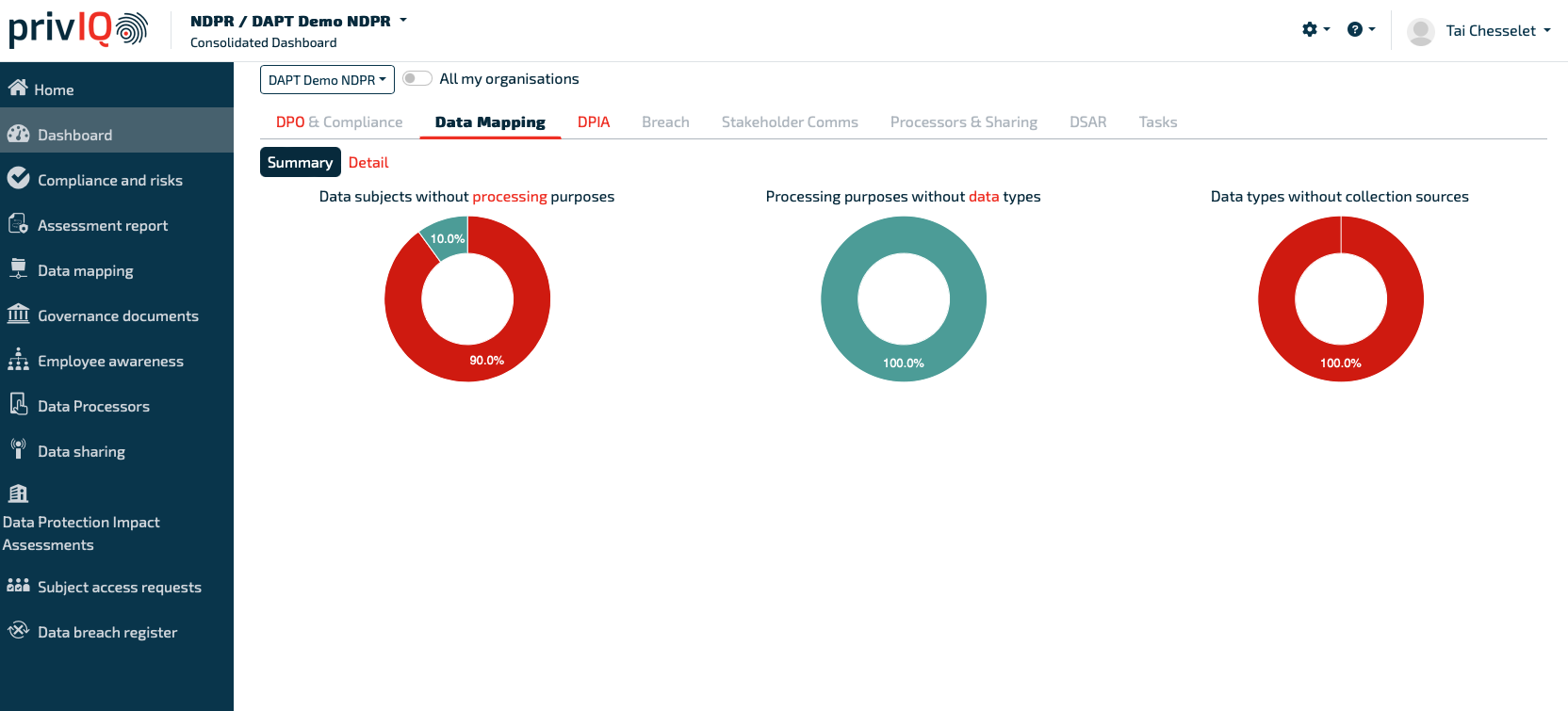 Accountability​​
PrivIQ will help you manage your entire NDPR program and, together with your DPCO, demonstrate compliance to the NITDA with full confidence. Maintain a real-time, fully integrated audit of privacy and data protection Practices. Implement the necessary Policies.
Lawfulness and purpose​
Use our data mapping module to navigate the lawful conditions for processing personal data. Generate processor and data sharing contracts. Manage transfers ex Nigeria.
Openness​
Auto-generate authentic privacy notices and keep them up to date at all required locations automatically.
Data Subject Participation​
Provide mechanisms for your data subjects to engage with your organisation. Efficiently manage responses to data subjects' access requests.
Operations​
Collaboratively conduct and manage operational compliance and ongoing risk audits. Involve all stakeholders through training and awareness.
Security​
Conduct Privacy Impact Assessments. Manage responses to personal information security incidents.