Our service will enable you to make your clients compliant.
For CCPA, we only work through our partner channel
We have made CCPA compliance simple for your clients.
In the USA we work exclusively through a partner channel. Our partners are privacy professionals and consultants who can provide all the necessary assistance and onboarding to clients. If you are looking for the service for your organisation, contact us and we will refer a partner to assist you in your compliance journey.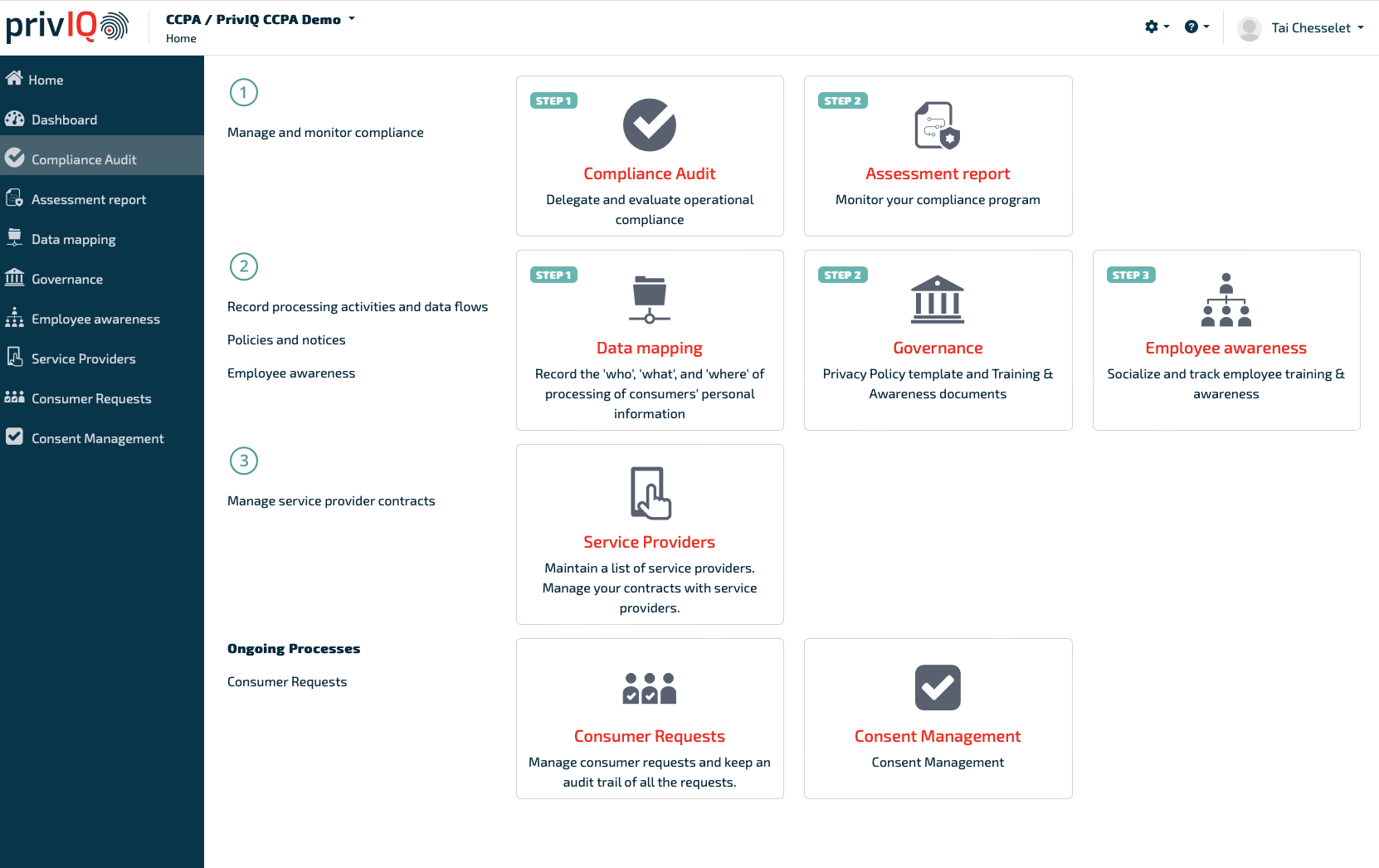 Who must comply? ​
For businesses that process personal information of California residents.
Have either:
$25 million in annual revenue.
Hold personal information on more than 50,000 or more, consumers, households or devices.
At least half their revenue is form sale of personal information.
Manage compliance tasks ​
Governance.
Incentives.
Do not sell.
Consumer Access.
Data Mapping.
Employee communications.
Collaborate in teams
Administrators.
Compliance users.
Task owners.
Consumer requests and consent ​
Manage consumer requests.
Manage DNSMPI (do not sell my personal information).
Query DNSMPI database.
GDPR services​
GDPR GAP Analysis
GDPR EU Representative
Policy and Privacy Notice Templates
Data Breach Incident Manager ​
Record and assess the severity of a data breach. Use the guidelines to report it to the ICO and inform impacted data subjects. Record events and actions to mitigate repeats.
GDPR articles: 33 and 34